The remarkable thing about the Cariboo Chilcotin Coast is you may expect to have one kind of experience and then, unpredictably, have many that interconnect. When you venture to B.C.'s Land Without Limits, you realize you'll not only make discoveries within yourself but along every roadway, pathway, trailway, and waterway. One thing is for certain: expect wide-open spaces with room to breathe.
A Cariboo Chilcotin Coast weekend getaway or road trip itinerary should include some or all of these rewarding activities and sites, where rejuvenation of spirit happens effortlessly, and you'll meet people who are generous of heart.
Whether hiking or mountain biking (coined Canada's unofficial mountain biking capital) and seeking stunning scenery from your saddle or comfortable camp chair, or while enjoying lake activities like kayaking, rafting or canoeing, the landscape's kaleidoscope of contrasts will unfold before you.
Situated in B.C.'s Central Interior from the Rocky and Cariboo Mountains west to the Great Bear Rainforest of the Pacific Coast, this region of untamed land and physical riches (think B.C.'s Top 10 Natural Wonders) will reward your adventurous spirit and likely overflow your bucket (list).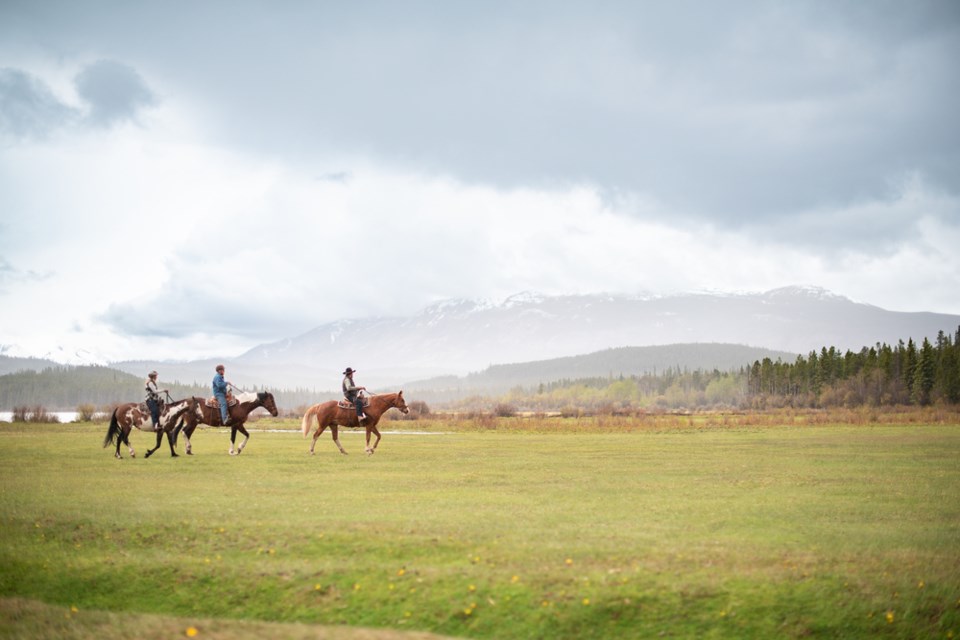 Check multiple boxes with exceptional wildlife viewing: bears (Kermode bear, too), wild mustangs, California Bighorn Sheep, mountain caribou, and more. Watch for otters, dolphins, and whales in coves, inlets, and ocean fjords along the Coast. The fishing is simply epic. Thousands of lakes and rivers along Fishing Highway 24 make for bountiful catches of lake trout, kokanee, rainbow trout, brook trout, and burbot or try your hand at ocean fishing for halibut, salmon, rainbow trout, and shellfish catches.
The old Cariboo Waggon Road tracks through the heart of the lush Cariboo and maintains the Gold Rush historical account. Old and young will love Barkerville Historic Town & Park, where the Cariboo Gold Rush is re-created in 1860s detail. Just one of many family adventures of national historical sites that reimagine the past, like 108 Mile House Heritage Site, among others.
"The Gold Rush Trail has long been one of our family-friendly trips because of the connection to learning opportunities, whether our heritage sites, Indigenous cultural sites, and multicultural history of the corridor expressed in our rural communities," says Amy Thacker, CEO, Cariboo Chilcotin Coast Tourism.
"I've seen family-friendly travel extending to be multi-generational and connect with the learning opportunities that come along with that."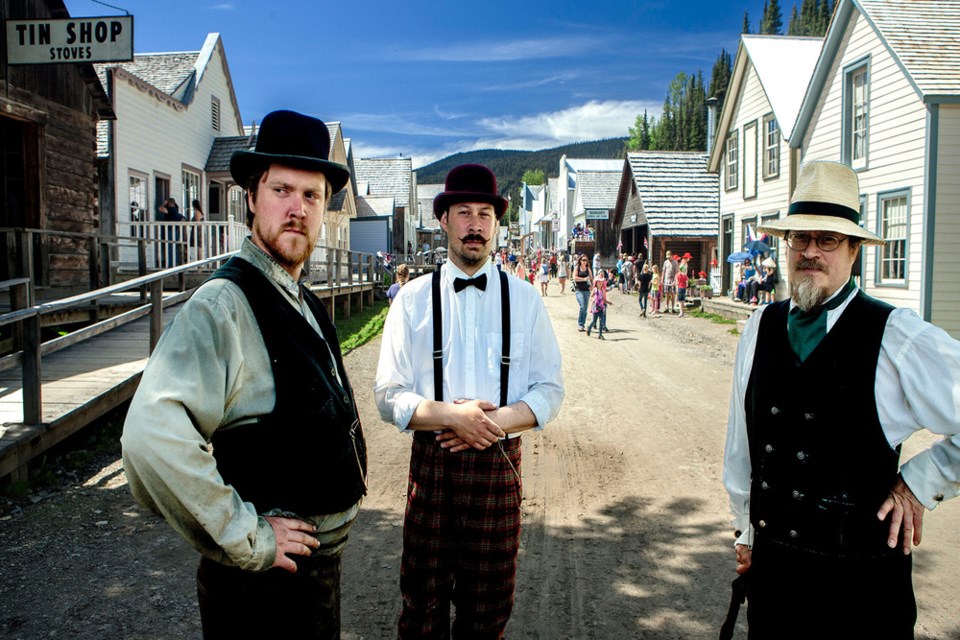 You'll experience both grassy plateaus, glacier-fed lakes and semi-arid desert in the Chilcotin, where Indigenous Peoples' culture is strong—and ranches and cowboy culture run deep.
Learn stories, traditional cultures, and the ways of the Wild West first-hand, and experience a guest ranch vacation, from cozy cabins and lodge rentals to rustic wilderness resorts.
"Whether you choose a luxury all-inclusive experience or bed down under the stars at a working cowboy ranch, cowboy culture is a huge part of our region," reveals Thacker. "There's a lot of tradition that remains true to those roots."
Indulge in cowboy/cowgirl history at the Museum of the Cariboo Chilcotin in Williams Lake and Williams Lake Stampede in July, a sanctioned pro-rodeo event.
To reach the Cariboo Chilcotin Coast from Vancouver, take Whistler/Pemberton Highway 99 via Highway 1 & Highway 97 or Highway 5 through Kamloops.
For more information, visit landwithoutlimits.com.